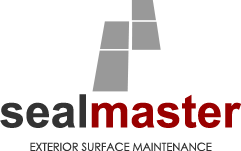 Protect Your Driveway, Walkway or Patio
Interlock Sealing Mississauga
Your Walkway, Driveway and Patio Interlock Sealing Specialists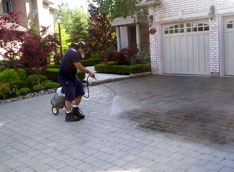 Formed in 1974, Mississauga is now recognized as Canada's 6th largest and fastest growing major city with a population of 729,000 residents representing cultures from around the world.
Flaws may appear over time on your walkway, driveway and patio interlock surfaces. Your Interlock driveways and stone surfaces become damaged due to moisture, cold and traffic. The end result is weeds and grass growing in, discoloration and other factors that may tarnish your home's appearance.
Seal Master specializes in interlock, walkway, driveway and patio interlock sealing of exterior surfaces in the Mississauga and surrounding areas. A protected interlock surface will resist stains, dirt, natural breakdown and last longer than a surface that is not protected against the known harsh elements experienced in Canada.
With restoring surfaces to their former luster and adding monetary value to your Mississauga home, high-pressure sealing results in long lasting, easy to clean, and a more attractive surface.
For the best in High Pressure Sealing in Mississauga, Contact The Seal Master Today.