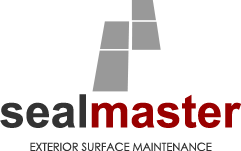 Protect Your Driveway, Walkway or Patio
Interlock Sealing Toronto
Walkway, Driveway and Patio Interlock Sealing Specialists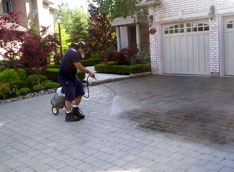 Over time, blemishes may appear on your walkway, driveway and or patio interlock surfaces. Interlock driveways and stone surfaces may fall victim to moisture, cold and traffic. The result? Weeds and grass growing in, discoloration and other factors that take away from your property's appearance.
The Seal Master specializes in interlock, walkway, driveway and patio interlock sealing of exterior surfaces in the Toronto area. A properly protected interlock surface will prevent stains, dirt, and natural breakdown.
Along with restoring surfaces to their former beauty and adding value to your Toronto property, high pressure sealing results in longer lasting, easier to clean, and more attractive surfaces.
For the best in High Pressure Sealing in Toronto, Contact The Seal Master Today.