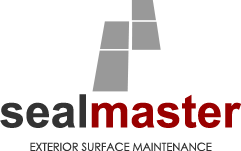 Protect Your Driveway, Walkway or Patio
Pattern Concrete Sealing Toronto
Your Pattern Concrete Sealing Services Specialists
Servicing the Greater Toronto Area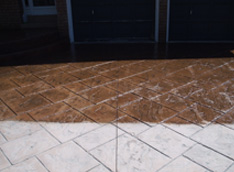 If your pattern concrete driveway, walkway or patio is more than three years old than it is likely time for maintenance. First and foremost, seal master uses a high pressure cleaning and sealing system that properly seals pattern concrete surfaces protecting them from the elements.
UV rays, general wear and tear, and water are the single most harmful agent when it comes to deteriorating concrete. When water is allowed to penetrate pattern concrete, it will have the natural tendency to crack due to harsh climates when it expands and contracts with freezing temperatures.
As an added benefit, driveways, walkways and patio sealing repels oil spills,leaks and enhances pattern concrete surface colour making it easier to maintain all year round.
For the best in Pattern Concrete Sealing in Toronto, Contact The Seal Master Today.